Editor: This is the first in a series of articles about the privatisation/monetisation of a number of aspects of social and health care. For every pound that was once spent directly on providing a service and those being cared for by that service, a chunk will now go to shareholders. With a profit motive driving decisions on spending and investment, it is hard to see how this can be anything but negative for those who need these services.
We will be publishing a shocking report from WeOwnIt into children's services in the UK, but for now there's this:
Witherslack, one of the UK's biggest private providers of children's homes and special schools, was quietly taken over by an Abu Dhabi sovereign wealth fund for almost £600 million last year. An article about why the UK's children in care are now big business for international investors.
First, here's a news story about last year's deal, reported by the FT but nowhere else.
Witherslack has 32 children's homes and 25 special schools, so it is a significant provider of care and education to local councils.
Its latest accounts have just been published. These precede the takeover, so this is old Witherslack, before the Abu Dhabil millions poured in. Here's a link
The pandemic was good for business. Fees charged to councils rose by almost £19 million to £113 million. Profits jumped by almost 30% to £25.5 million.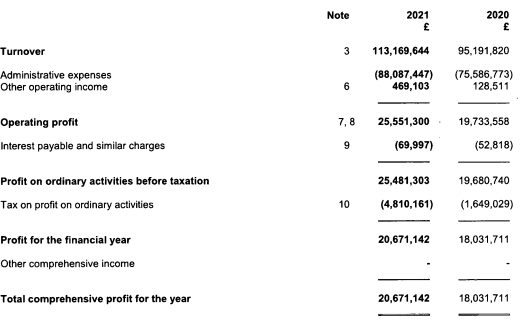 At the operating level there was an astonishing return of almost 23% of turnover. Remember that this is being paid for by local authority children's services, most of which are broke, by any definition.
Notably, interest charges rose by almost 24 per cent to almost £70 million during the year. This is because the former private equity owners, in the last year of ownership, stuffed the company with an additional £131 million of debt.

Related party transactions are not disclosed (surprise surprise…). But it is most likely that the previous owners enjoyed one final multimillion pound payday in arrangement and transaction fees before selling the business.
All this is being paid for by local councils, who have no money to support vulnerable families, recruit social workers, support foster carers or run their own children's homes. Some struggle to keep the lights on.
Witherslack is now owned by Mubadala, whose directors include members of the Abu Dhabi royal family and their mates.
Over the past two weeks I have reported on the financial accounts of just three children's social care companies who were paid more than £600 million between them by local councils in just one year.
I'm no expert, but if one of the world's biggest sovereign wealth funds is buying up UK children's homes and special schools, I think we may have a problem…
Final thought: I do this research for free (I'm not even asking for a cup of coffee…). But I do ask you to use this information to agitate as much as possible about the marketisation of children. It really is bad for everyone (except for those in the money).
Final final point: the main beneficiary of the sale of Witherstock is Oluwole Kolade, major donor to the Tory party and recently appointed deputy chair of NHS England.
UPDATE:
Serious safeguarding concerns are under investigation at a special school and children's home in Derbyshire run by Senad Group, which is owned by the Qatar Investment Authority.
A separate inspection by Ofsted has revealed serious and widespread failures, leading to the home being judged inadequate.
This is home to 32 vulnerable children who have autism spectrum disorder, Asperger syndrome, acquired brain injury and communication difficulties.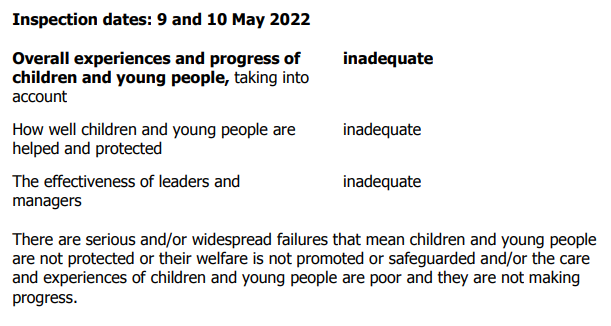 Senad Group is based in the Isle of Man and ultimately owned by the state of Qatar. Accounts for one of its UK companies shows that it was paid £22 million by local councils for education and care of children with disabilities last year.