⚠️🚨Urgent update on the Retained EU Law Bill (REUL) from the RSPB England – help needed!
This Bill, which is set to be debated by MPs tomorrow, January 18, threatens to repeal hundreds of vital wildlife-protection regulations by the end of 2023. It must be stopped.
Here's how you can help …
The REUL Bill requires a review of all EU derived laws by the end of this year and could be used to amend or repeal regulations related to laws including air & water quality, waste management, and nature conservation. And, crucially, without scrutiny or involvement of parliament.
It could also impact in the same way on a range of human rights legislation that protects citizens, workers & consumer rights, protecting public health and creating a sustainable economy as covered by this letter on the REUL Bill makes clear . And here's a specific problem …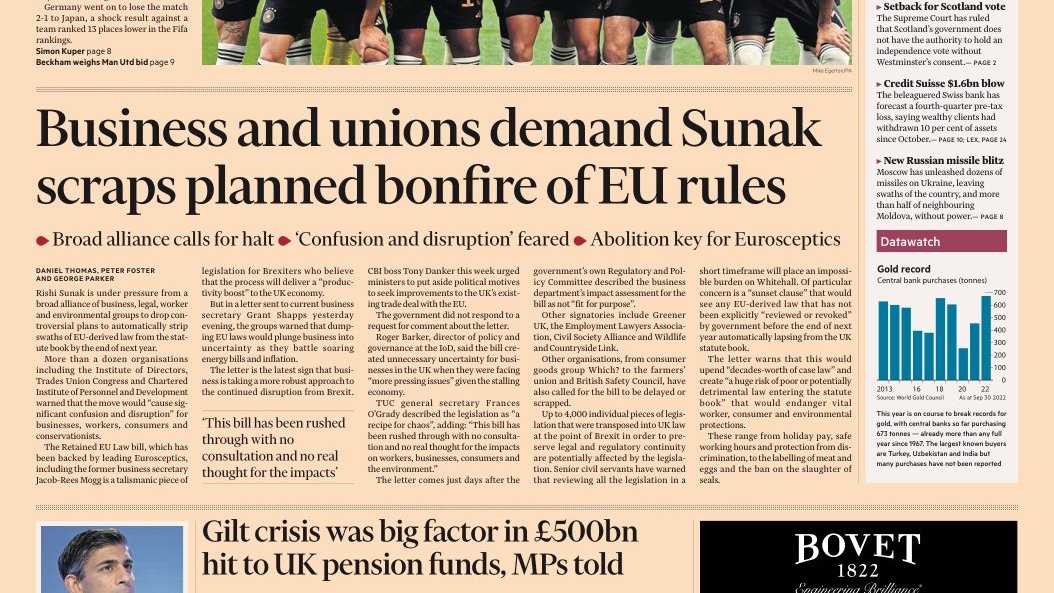 The UK government has failed to identify the large amount of EU-derived domestic legislation this Bill covers, despite it being essential for MPs to know, along with the possible costs and impacts of the Bill.
It is outrageous that this information including impacts on businesses, large and small and the public more broadly, has not been made available.
We welcomed Defra minister Trudy Harrison on December 5 saying:
"Defra's aim is to ensure that environmental law is fit for purpose, able to drive improved environmental outcomes whilst providing a UK regulatory framework that is appropriate and tailored to the UK."
But no such safeguards exist within the Bill.
In response to this Stella Creasy MP, with cross party support, has tabled an amendment to the Bill.
This requires the UK government to set out in the Bill what is in scope, clearly defining to which laws this bill applies. It is the foundation of parliamentary sovereignty for MPs – and us – to know the extent and impact of the legislation before them.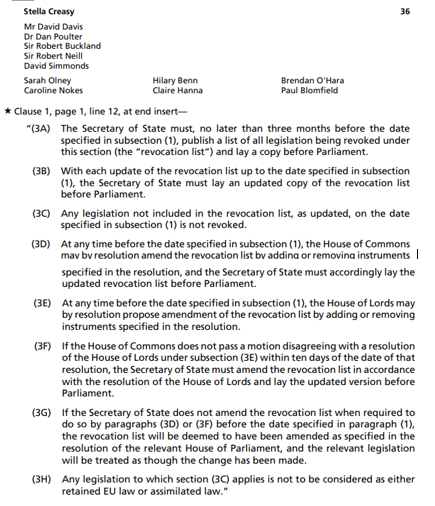 This amendment would give Parliament the ultimate say on which legislation is affected – which is a key principle of parliamentary sovereignty.
Justin Madders MP has also tabled amendments to the Bill to introduce environmental safeguards and ensure the powers in the bill produce progressive and not regressive environmental law and to exclude key environmental legislation from being axed at the end of 2023.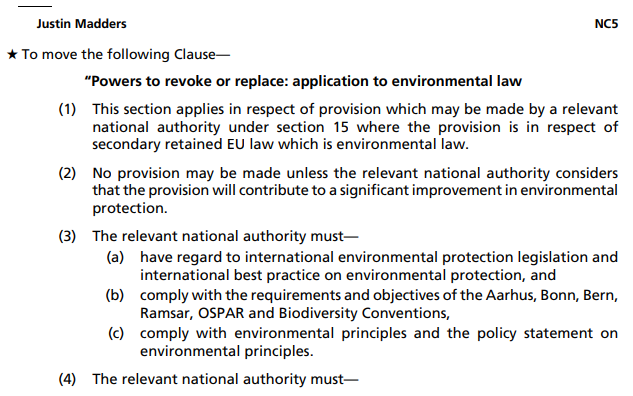 The bill will also have major implications for environmental law & legal certainty in Northern Ireland, Scotland & Wales including the huge review of REUL required by this bill causing a massive administrative burden and virtually halting legislative priorities in those countries, to the cost of the environment.
Several amendments from MPS Brendan O'Hara, Hywel Williams and Stephen Farry aim to address this.
ACTION: We need you to urgently contact your MP and ask them to support these amendments to the RUEL Bill.
The debate follows PMQs tomorrow (Wednesday). If you wish, simply share this twitter thread with your MP.
For more information see the Greener UK briefing here.
And you can watch the full debate here on Wednesday to check to see if your MP is speaking up for nature …
Originally tweeted by RSPB England 🌍 (@RSPBEngland) on 17/01/2023 and edited for format etc.