Dear Steve Barclay,
There seems to be a lot of interest on UK social media (#MedTwitter (@RoshanaMN) regarding how enticing Australia is for UK doctors. Here are a few examples from the international market you are competing with, from a junior doctor who made the move.
You should be worried.
For context, I work in a metro emergency department with dozens of UK doctors and can go whole shifts where every doctor I work with is from the UK.
1. Base Pay (for working 10 hours less per week than the UK):
This starts at approximately £43,500 for an FY1 equivalent and peaks at £77,000 for someone just prior to consultancy.
Remember though this is just base pay….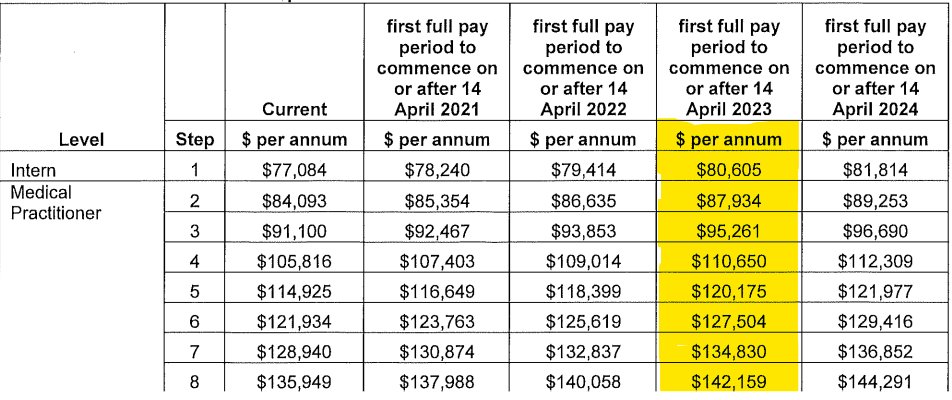 2. We are paid for all the hours we work.
If you work more than 76 hours in a fortnight every one of those hours are paid at time and a half.
Work more than 110 hours in a fortnight? Now you're on double time.
I was just expected to do all that for free in the UK.
3. Generous (easily accessed) additional payments for unsocial hours
Don't get a break? 50 per cent on top of base pay.
A late shift? Base plus 15 per cent.
Nights? Plus 25 per cent.
Sundays? Plus 100 per cent.
Public holidays? Plus 150 per cent.
ED hours get me approximately £92,000 p.a. (for approx. 20 per cent fewer hours than in the UK)
4. Salary sacrificing
As employees in the public health system we can take a tax free portion of our salary and use it to pay rent, mortgage, or even just for boozy brunch after nights.
It's a mark of recognition for working in the public system. Is that an odd concept for you?
5. Professional development funding / Leave
In the UK I had to fight for meagre funds to help me progress as a doctor. They wouldn't even fund ALS (advanced life support).
Here I get Aus$8500 a year, and an extra week of leave, to use on equipment, courses, travel, etc to help me be a better clinician
6. True protected teaching
I am guaranteed to receive 5 hours of dedicated teaching time weekly (often catered).
That's in addition to the training I get from seniors with the time to teach on the shop floor.
In the UK it was inevitably cancelled for service provision.
7. Flexibility of hours
I don't have to fight for hours conducive to family life, or that protect my mental health in the lead up to exams. Instead, I can easily meet with my dept leads and be granted (actual) half time, etc.
I couldn't even attend funerals or weddings in the UK.
8. Flexibility of leave
Gone are the days of having to fight in the UK to be allowed to go to funerals, weddings, etc.
5 weeks of annual leave
1 week of Development leave
1 week of study leave
COVID leave separate from sick leave
Leave for exams
And on and on….
9. Staff Respect
Our CEO regularly joins us to discuss the issues we're experiencing and actually works to correct them.
Our ED director also attends our weekly meeting for junior doctor issues.
In the UK it was "if you don't like it just leave" approach. So we did.
10. Work life balance
Many of our juniors from the UK travel as a couple and it is understood, and supported wherever possible, that they will work the same hours and rotate to the same jobs when possible so they can actually have a relationship rather than being flung far apart.
11. We're listened to by a Health Minister who meets with us (I hear this is a foreign concept for you)
State Minister for Health Chris Picton has repeatedly taken the time to come and meet with us to better understand the pressures we face.
Wild, eh? Maybe ask him for tips
I hope junior doctors are successful in their fight for full pay restoration. It's only the start of what they deserve. But if they are unsuccessful, I can take solace in the fact that our workforce will swell with those with no future working in the UK.
Australia is circling, hungrily…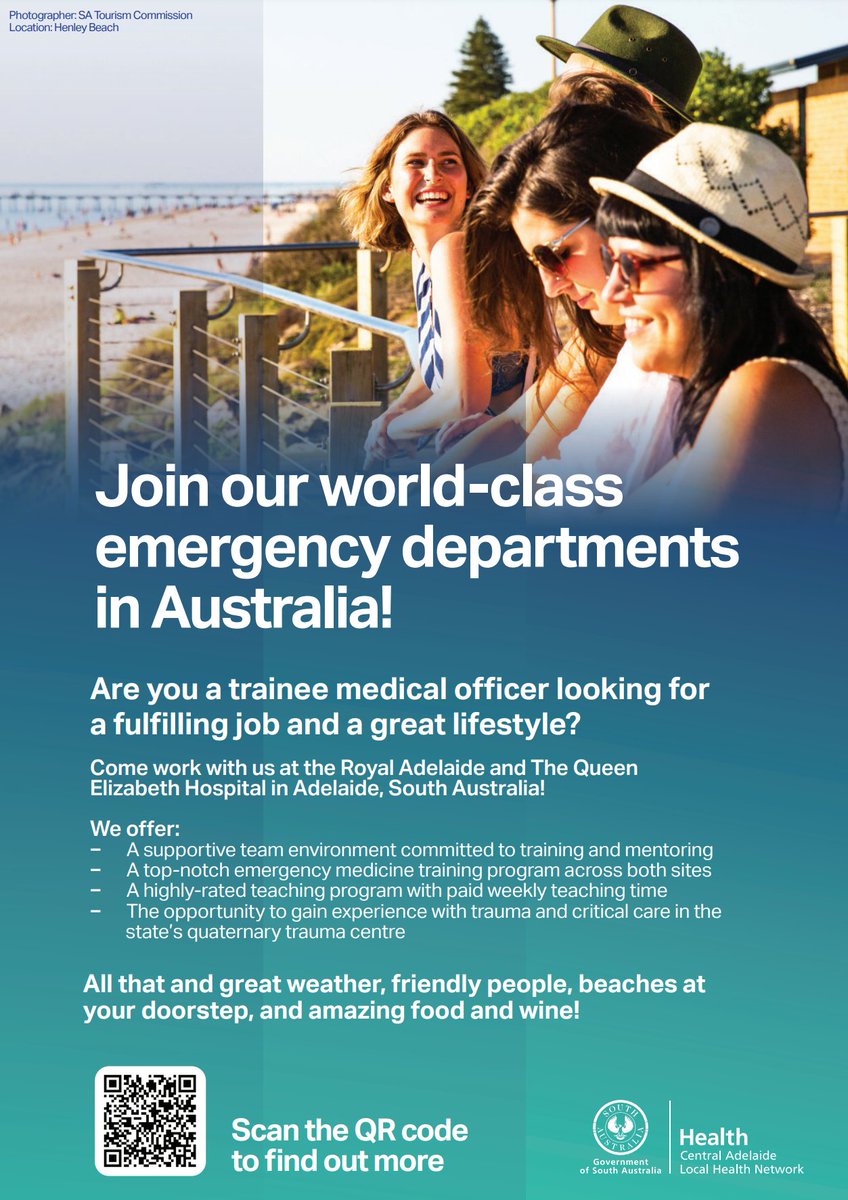 No, I'm not on commission and I've got nothing to do with recruitment. All I ask is that if you decide to come across, you transport an appropriate quantity of UK snacks for me.
I should also add that all this is protected by a strong union here (The South Australian Salaried Medical Officers Association (SASMOA) is the registered Doctor's Union in SA) and now that the BMA is strong again, I'm sure you can achieve a similar situation.
Originally tweeted by Rattled_Doc (@rahttled_doc) on 15/04/2023. Edited with kind permission.
---