In late January 2022, Dorset had a strong and healthy wildlife cop presence. Positive messages abounded far and wide….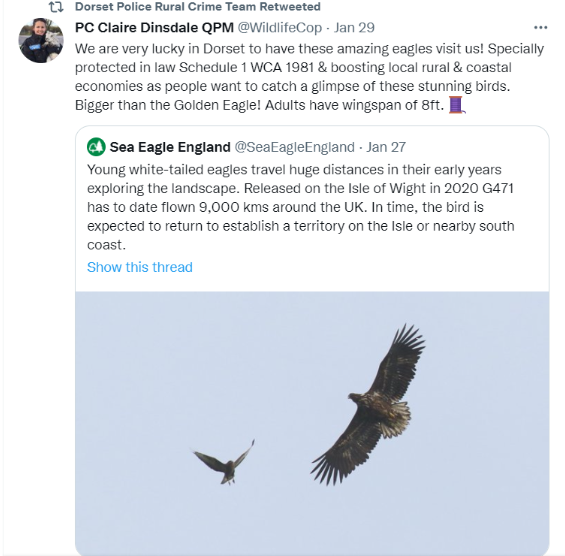 However, by February 10, there was a severe climate change…. Storm Loder blew in from the west and wrought havoc across the land: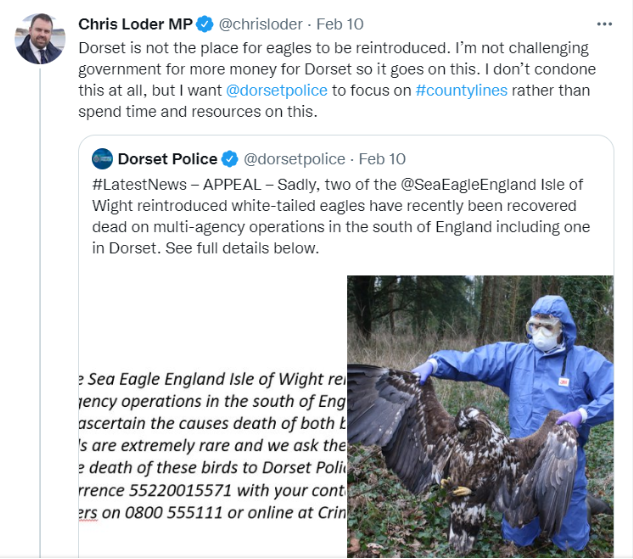 By the next day, the wildlife team was unable to communicate further!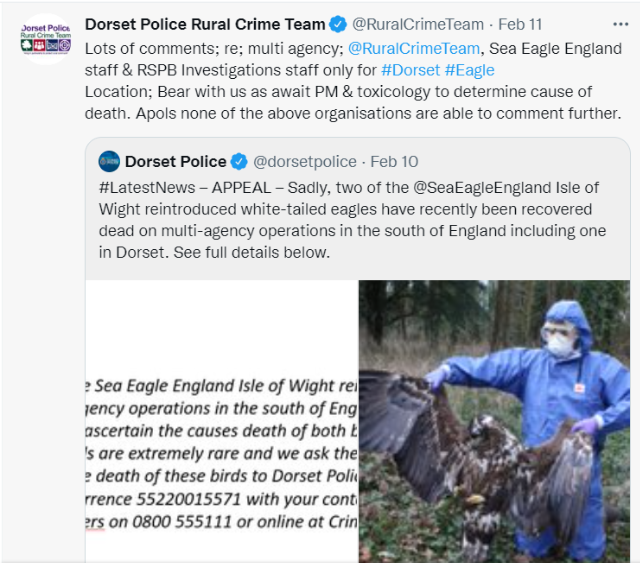 On Feb 26 the call of the Wildlife Team was heard for nearly the last time. It was telling of the dangers of rodenticides, which was strangely prophetic….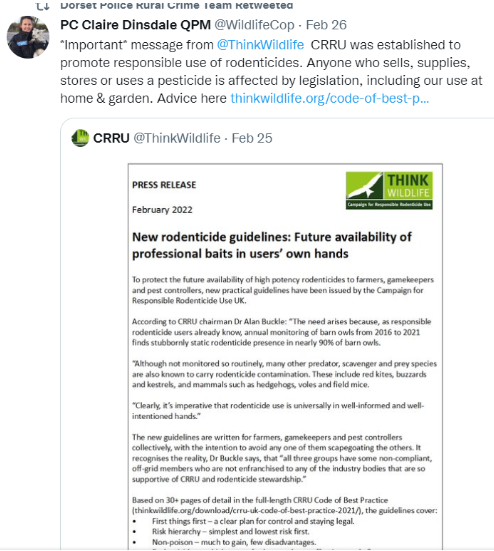 On March 25 a statement was issued by Dorset Police. The eagle that had died in January had consumed sufficient poison to kill 82 rats. Sadly the Wildlife Team has never been heard of again….I wonder what caused its extinction?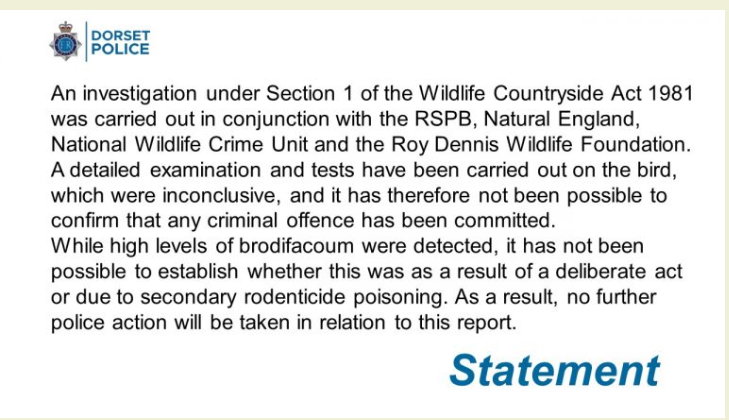 Alas, poor white-tail, methinks there is something rotten in the State of Dorset!
The story continues:
Good people of Dorset. Sad News! It's looking like our Wildlife Cop, PC Dinsdale QPM may well be extinct. She hasn't been seen in the wild now for many weeks. All who knew her are extremely concerned. I will be informing the Queen, as like the swan, she is one of HRH's own.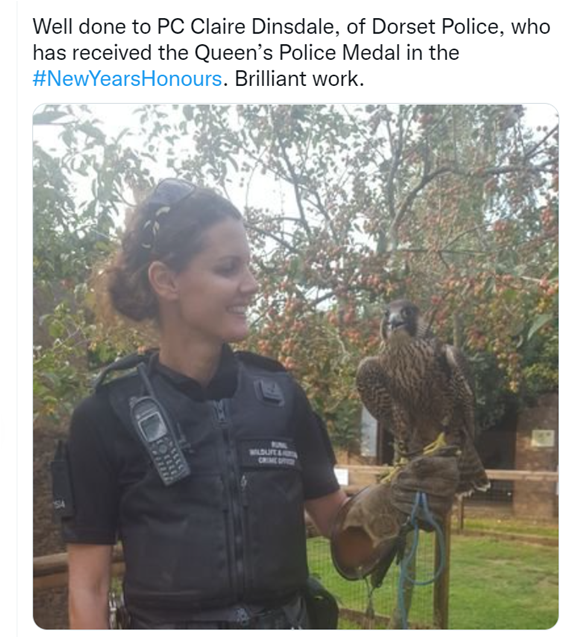 There's one last line of enquiry. It might be a mad idea but needs must. Has a white-tailed sea eagle swooped down and carried her off? Unbelievable? I am going to ask Chris Loder for his opinion, as I've seen on social media that he's an expert on the diet of the huge bird!!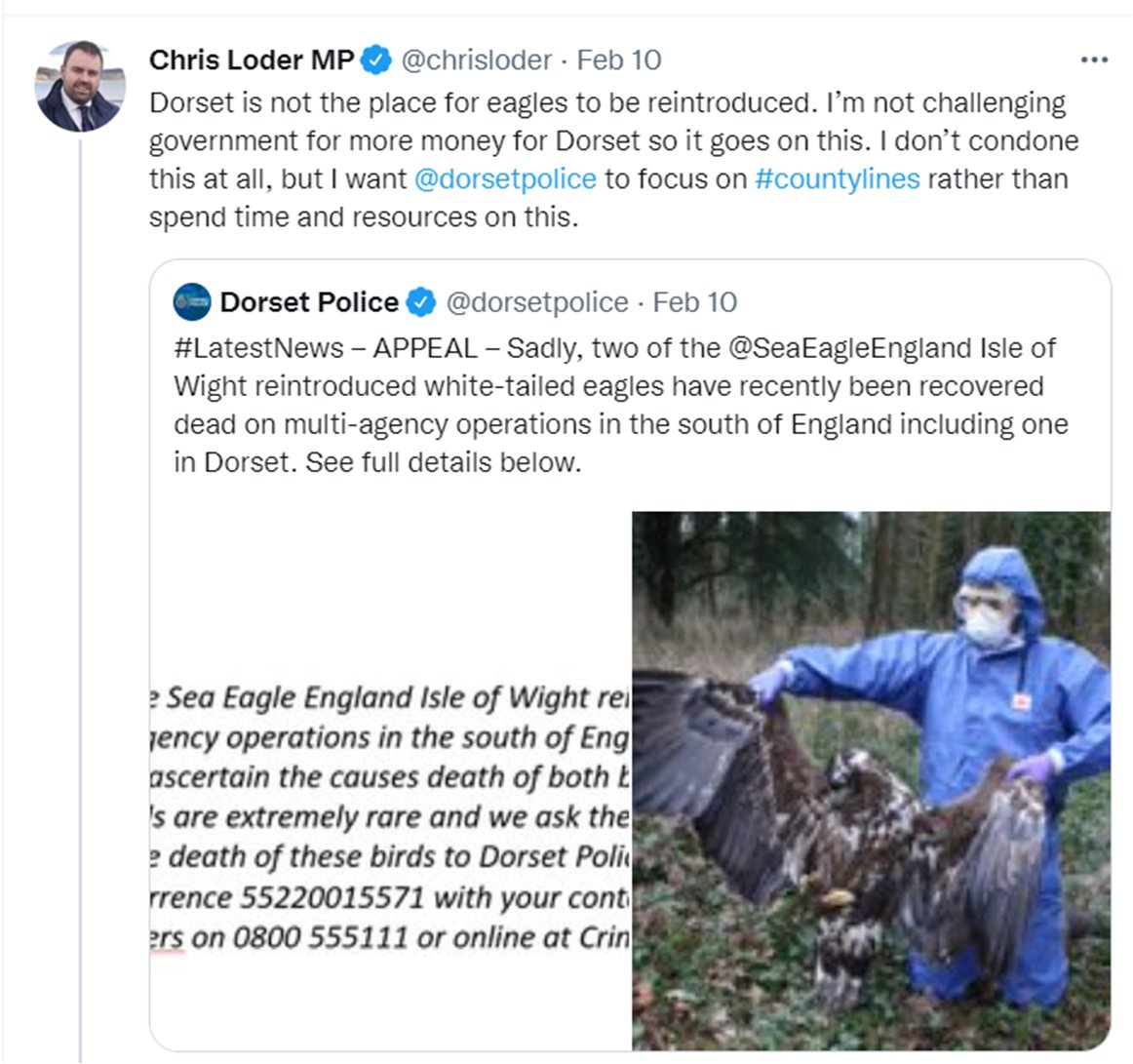 3/3 If Claire was the last of the species in Dorset, then every decent person should raise it as an issue in the forthcoming by-elections. Luckily the Wildlife Cop has a local MP on her side. He posted on my twitter feed this week. Simon can you help to rewild this PC in Wessex?

What's really very strange is that when you search for the Wildlife Team on the Dorset Police website you get the following 404 error message. What could possibly explain this?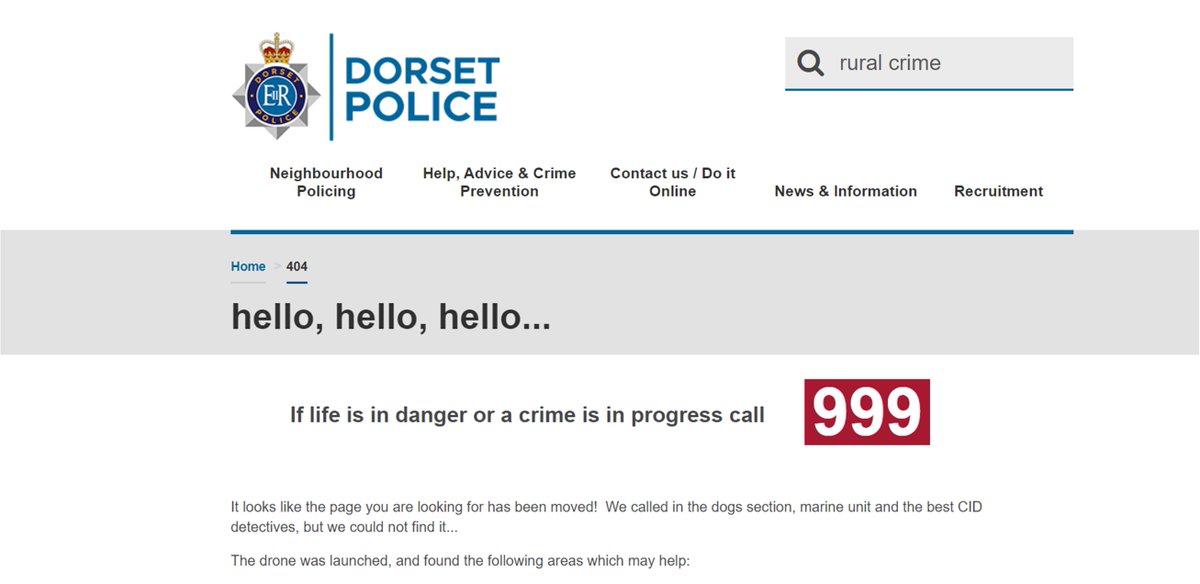 Thank goodness the commissioner is "committed to publishing and making information about our work available as part of our normal business"! All will be revealed shortly, I'm sure. Perhaps in the next Newsletter there will be an article about Claire?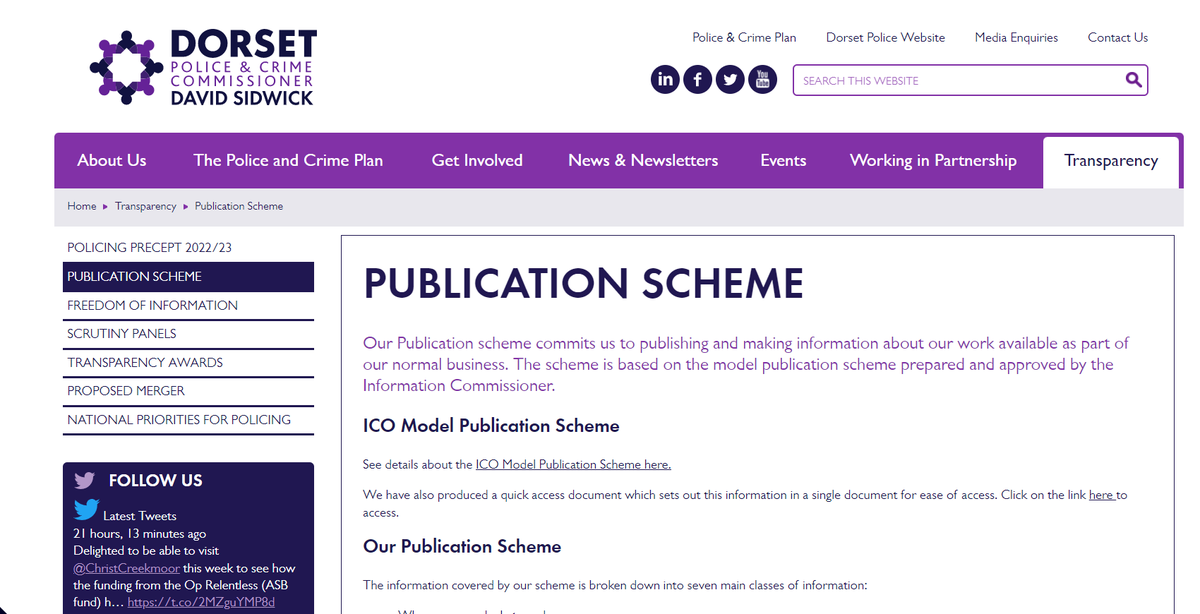 One of only seventeen to receive the Queen's Medal for Distinguished Service in 2019. 1,600 accolades on the Dorset Police site including:
"That's wonderful, Claire is always looking to prevent & solve wildlife crime"
" A fabulous inspiration to young women"
Where is she?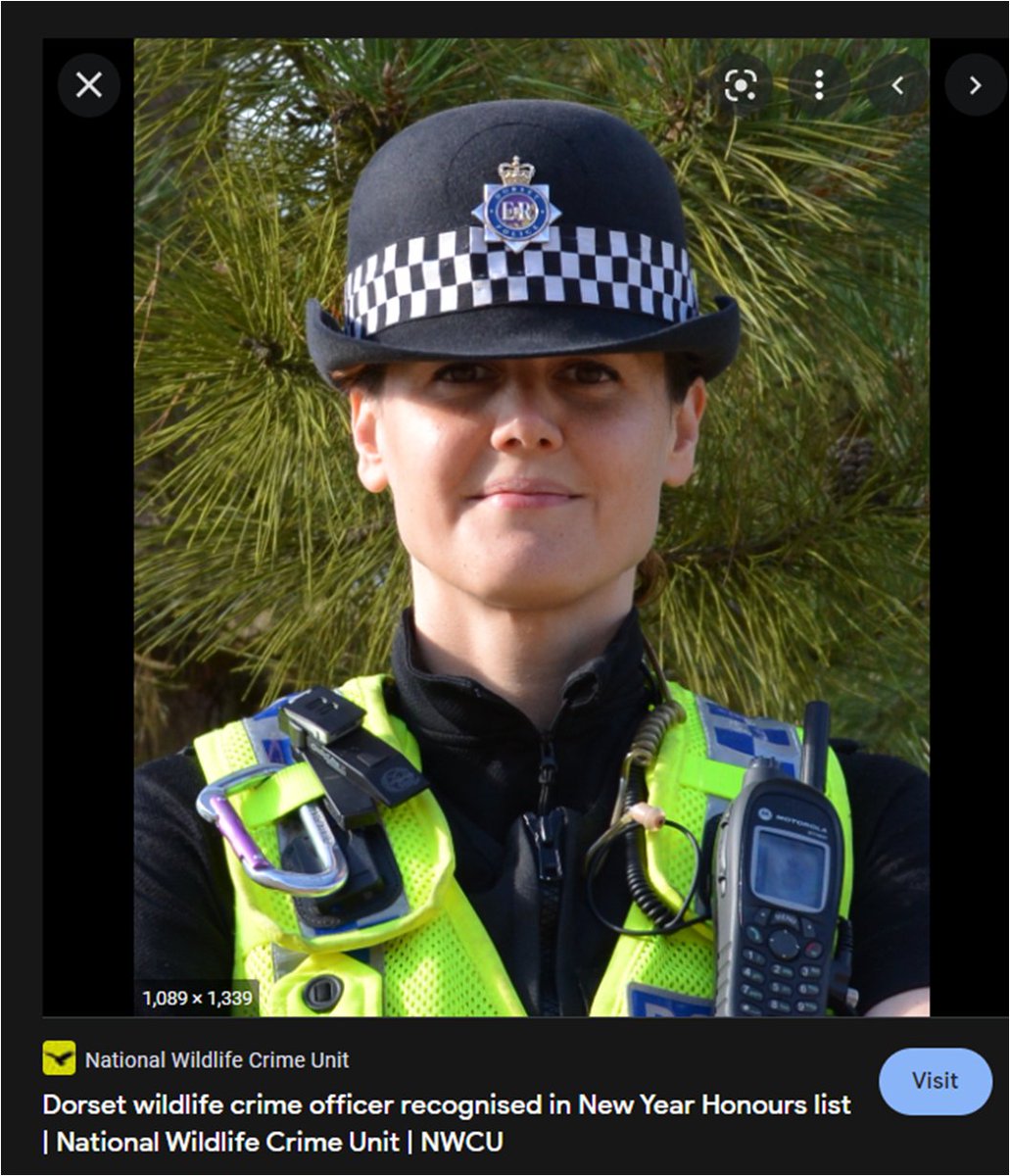 Further information: